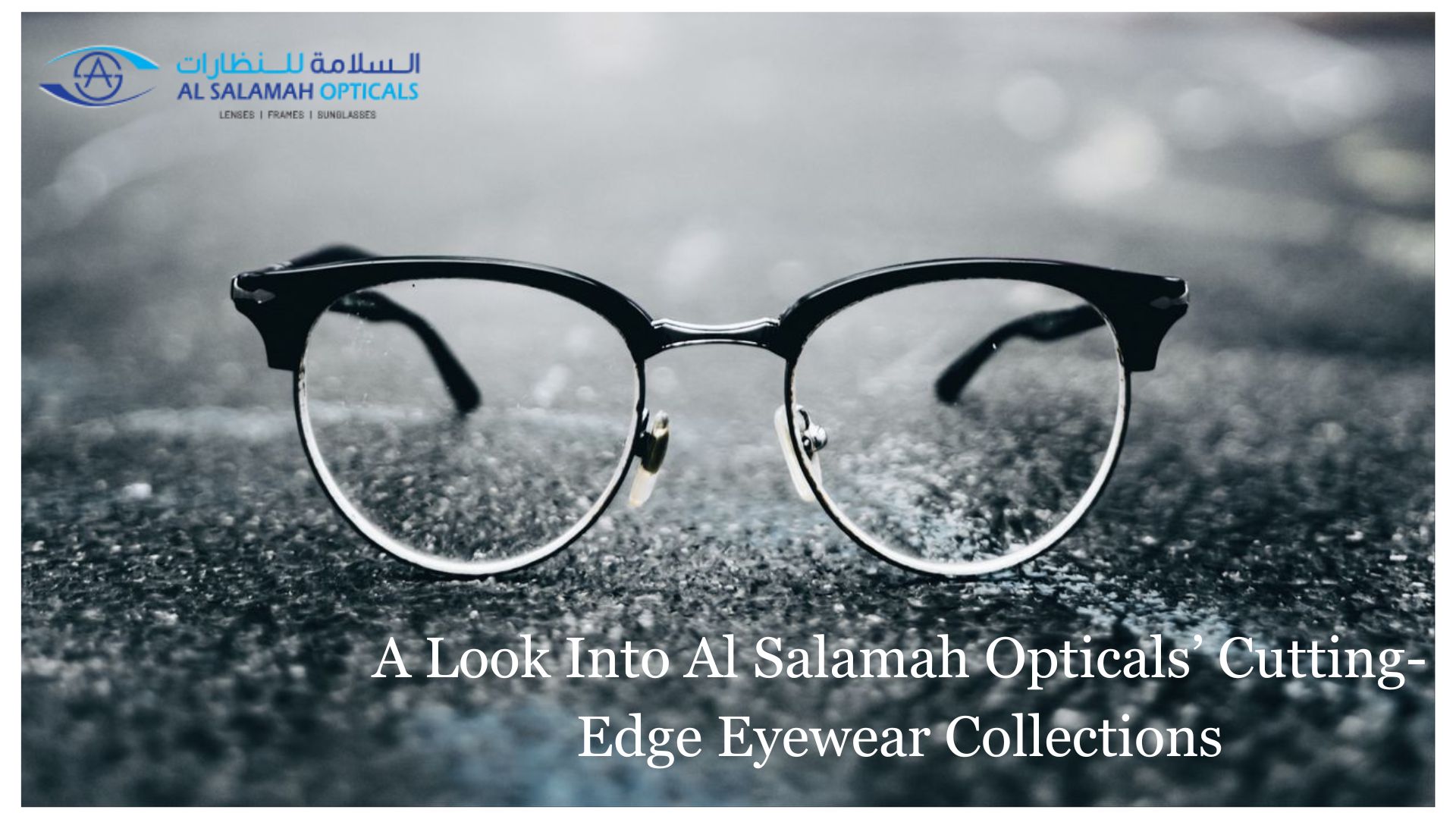 In the bustling city of Dubai, where style meets sophistication, finding the perfect eyewear that blends fashion and functionality is of paramount importance. Amidst the myriad of optical shops in Dubai, one name shines brightly – Al Salamah Opticals, the epitome of elegance, quality, and innovation. Renowned as the Best Opticals in Dubai, Al Salamah Opticals stands tall as a beacon of exceptional eyewear collections that cater to the diverse tastes and preferences of the city's discerning residents.
A Legacy of Excellence: Al Salamah Opticals in Dubai
Established with a commitment to providing unparalleled eyewear solutions, Al Salamah Opticals has emerged as a trusted destination for those seeking the finest eyewear in Dubai. Boasting a legacy of excellence, this optical shop in Dubai has consistently redefined industry standards by curating cutting-edge eyewear collections that marry style with functionality. Al Salamah is the leading Best Opticals in Dubai with a huge number of eye wears, opticals, etc. 
Quality Beyond Compare
At Al Salamah Opticals, quality is not just a virtue; it's a way of life. Every frame, lens, and accessory showcased in their collections undergoes rigorous quality checks to ensure durability and comfort. The materials used are of the highest grade, promising eyewear that stands the test of time. Whether you are in search of trendy eyeglasses or chic sunglasses, Al Salamah Opticals' commitment to quality is evident in every piece they offer.
Innovative Designs that Captivate
One of the hallmarks of Al Salamah Opticals is its relentless pursuit of innovation in eyewear design. Their collections boast a captivating array of frames, ranging from classic styles that exude timeless elegance to avant-garde designs that push the boundaries of fashion. The Opticals in Dubai offered by Al Salamah Opticals are not just accessories; they are statements of style that reflect the wearer's personality and taste.
Personalized Eyewear Solutions
Understanding that every individual is unique, Al Salamah Opticals takes pride in offering personalized eyewear solutions. Their experienced opticians and stylists are dedicated to assisting customers in finding eyewear that complements their facial features and lifestyle. Whether you prefer subtle sophistication or bold statements, Al Salamah Opticals' experts are adept at guiding you toward the perfect pair of eyeglasses or sunglasses.
The Latest Trends at Your Fingertips
In the fast-paced world of fashion, staying ahead of trends is essential. Al Salamah Opticals ensures that its customers are always in vogue by regularly updating their collections with the latest eyewear trends. From chic cat-eye frames to sleek aviators, their showroom is a treasure trove of eyewear styles that are currently gracing runways and fashion capitals worldwide. By choosing Al Salamah Opticals, you not only invest in eyewear but also in a fashion-forward statement that never goes out of style.
Exceptional Customer Experience
Beyond the exquisite eyewear collections, what sets Al Salamah Opticals apart is their unwavering commitment to providing an exceptional customer experience. From the moment you step into their showroom until you wear your chosen eyewear, you are treated to unparalleled hospitality and professionalism. The knowledgeable staff is always ready to assist, ensuring that your eyewear shopping experience is seamless and enjoyable.
Al Salamah Opticals stands as a testament to the fusion of artistry and technology, offering eyewear that not only enhances your vision but also elevates your style quotient. As the best optical in Dubai, their dedication to quality, innovation, and customer satisfaction is evident in every pair of eyeglasses and sunglasses they offer. So, if you are in search of eyewear that mirrors your unique personality and impeccable taste, Al Salamah Opticals is your ultimate destination, promising a vision of clarity and elegance in the vibrant city of Dubai.